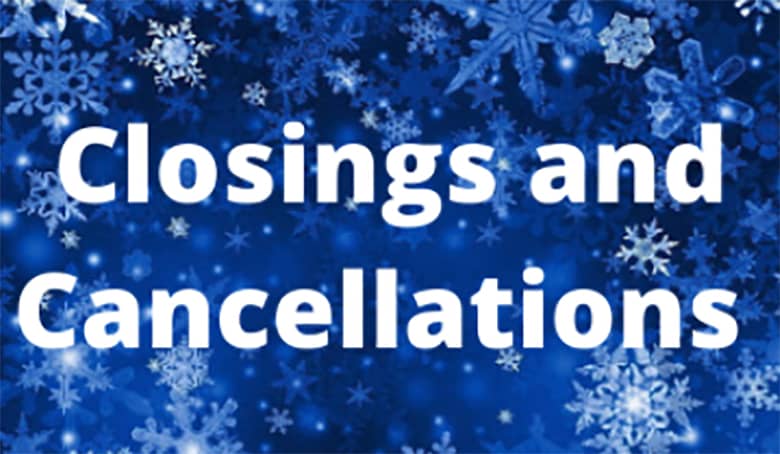 Severe weather conditions end up resulting in numerous community related cancellations throughout the Twin Pike Region. When travel advisories are issued by the Illinois Department of Transportation (IDOT) and Missouri Department of Transportation (MoDOT) it's advised the safest course of action is to stay off the roads if possible, and when you have to go out, to assume your intended destination is closed, or event is cancelled, unless you are able to confirm otherwise.
Find additional information, including an updated list of community-wide closings and cancellations officially reported to KJFM Radio, by staying tuned to Eagle 102.1 FM and online any time at kjfmradio.com and with the KJFM Radio app.
Area Closings & Cancellations
No officially reported closings or cancellations at this time.
School Closings
BONCL
Bowling Green
Clopton
Elsberry
Louisiana
Mark Twain
Pike-Lincoln Technical Center
Silex
St. Clement